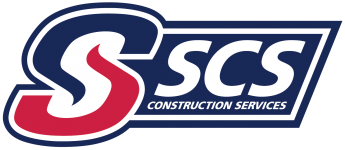 GENERAL CONTRACTING + CONSTRUCTION MANAGERS
         Honesty, Integrity & Commitment.
                         

Every Customer, Every Time.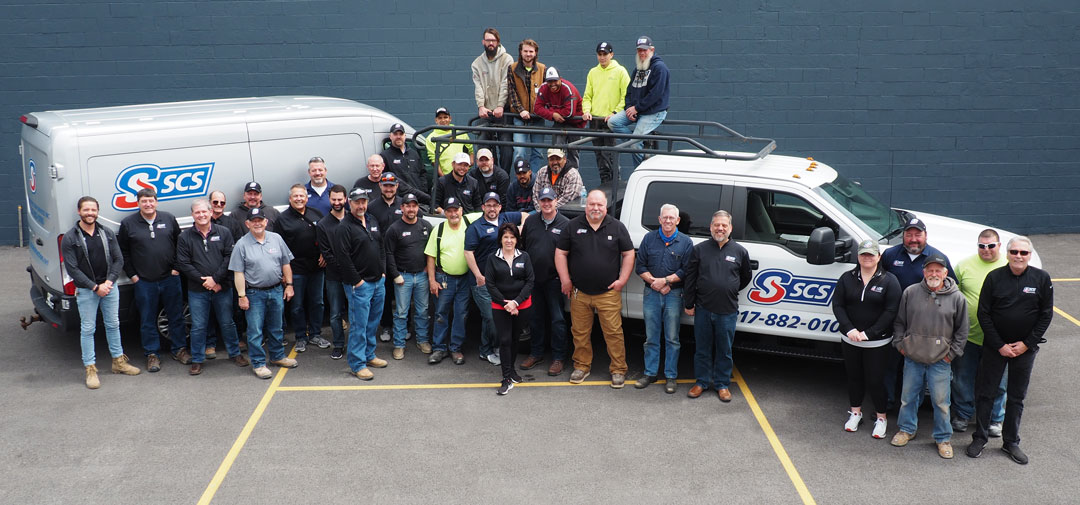 OUR MISSION
Honesty, integrity and commitment to owner satisfaction are our top priorities. We strive to present each and every owner with a quality product, completed on time and within budget.
SCS Construction Services, Inc. mobilizes project teams to successfully compete in today's ever-changing construction environment. We provide outstanding service for our clients through a combination of superior planning, hard work, attention to detail, persistence, problem-solving and sincere interest in building structures that meet the needs of our clients and enhance the communities we serve.
Our mission is to inspire excellence through superior detailed design, innovation and production for the safety and satisfaction of our team and the customers we serve.
Self Perform:
➢ Selective Demolition
➢ Concrete
➢ Rough Carpentry Framing
➢ Installation of Doors, Frames, & Hardware
➢ Drywall Hanging & Finishing
➢ Finish Carpentry
➢ Acoustical Ceilings & Acoustical Treatments
➢ Specialties Including: Lockers, Visual Display Devices, Washroom Partitions, & Accessories
General Maintenance:
➢ Apartment Complexes
➢ Office Parks
➢ Schools
Other:
➢Prefabricated Metal Building
EXECUTIVE MANAGEMENT TEAM
SCOTT KENNELL
President
Scott Kennell has over 40 years of experience in the construction industry. SCS began operations in 2005. Prior to SCS, Scott spent nearly 20 years with the 8th largest general contractor in the United States working on notable projects such as Ritz Carlton Hotel—Aspen, Denver International Airport and the reconstruction of Mount Rushmore guest services. After moving back to Indiana, he spent four years with a local general contractor. With his experience, hard work, determination to succeed, and the help of outstanding employees, Scott has successfully built this company from the ground up.
Education and Memberships:
➢ B.S. Degree in Building Construction and Contracting Technology from Purdue University
➢ Board of Directors, Community State Bank
➢ OSHA 30 Hour Certification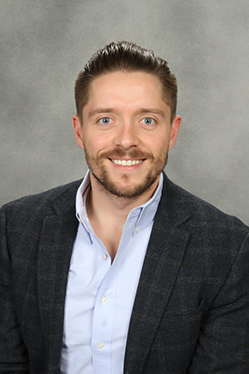 TAYLOR KENNELL
Vice President
Taylor Kennell began his career with SCS after two years in the risk management industry. With his background, he spent the first two years at SCS reviewing the risk management program as well as improving company administrative functions. After playing a key role in identifying the need and subsequent hiring of a controller, Taylor moved to the operations side of the company where he spent two years learning the duties of project engineering and field supervision. In 2020, Taylor took on the role of Project Manager, and he is also involved in Business Development.
Education and Memberships:
➢ B.B.A. Degree in Risk Management and Insurance, Eastern Kentucky University
➢ OSHA 30 Hour Certification
➢ Founding Chairman of Overdose Lifeline Golf Outing
➢ National Center for Construction Education and Research (NCCER)
DALE BURTNER
Controller + HR Manager
Dale Burtner has over 29 years of experience in the accounting and finance industry. Dale started his career as a full charge bookkeeper and through hard work and determination held the position of US Manager of Finance and Administration for eleven years and US Board of Director for 10 years of a 47 statewide company. Dale has been instrumental in the training and development of many employees in many fields, including accounting, finance, information technology, procurement, payroll, human resources, system managements, inventory, and contract administration. Dale has a passion leading small to medium companies through the growth challenges to become larger and more profitable companies.
Education and Memberships:
➢ Bachelor Degree in Accounting, University of Indianapolis
➢ Indiana Certified Public Accountant Society
➢ Suburban Baptist Church, Treasurer
MENDEL SMITH
Operations Manager
Mendel Smith has over 35 years of experience in the construction industry. Mendel began as a laborer for an upstart company in Zionsville, IN. Through many years of company growth and success, Mendel advanced his own career, ending up as Vice President. With his work ethic and commitment, Mendel has contributed to the business development of every company that has had the honor of working with him. Since he has successfully worked nearly every construction management position, he has a deep knowledge of all aspects of the construction industry.
Education and Memberships:
➢ Business classes at Oakland City University
➢ Leadership, team-building, communications, financial, and career advancement seminars
➢ Current Trustee of State of Indiana Apprenticeship Board
➢ Instructor for Project Supervision classes
➢ American Concrete Institute
➢ Indiana Ready Mixed Concrete Association
Project Engineer