TESTIMONIALS FROM OUR CLIENTS
"Since acquiring the Class A Keystone at the Crossing Office Park in 2019 we have had the pleasure of working with SCS on a myriad of projects. These projects have ranged from small tenant improvement projects to large-scale, significant capital projects such as the recently completed tenant amenity lounge and conference center at one of our buildings. While we have appreciated their competitive pricing, we are even more pleased with their communication and follow-up throughout the construction process. In addition, SCS never hesitates to correct issues that may arise even after projects have been completed. As a result, I can confidently recommend them for construction projects.
We are currently working with SCS on several projects throughout the park and look to continue our partnership in the future.
"On behalf of myself, Atlantic Capital, and Planet Fitness I would like to take this opportunity to thank you personally, as well as the members of your team, for your incontrovertible commitment in our growth over the past 5 years. The SCS Staff has continually provided competitive pricing, high quality with attention to detail, and importantly, a timely delivery. It is my great pleasure to provide SCS Construction Services with an unquestionable gold star reference. We are looking forward to many more years of growth in our partnership."
"I would like to take this opportunity to extend my sincere thanks to you and your entire team at SCS Construction for your efforts on the Indiana University Health, Central Indiana Cancer Center renovations.  We are grateful for the finished product that SCS Construction was able to deliver, in order to improve the facilities at these three clinic locations for our patients and staff. SCS Construction was able to deliver all three projects in a safe and timely manner, under budget, and most importantly, without compromising the health our patients within these facilities.  Working in an environment where the patient has a weakened immune system demands nothing less than perfection from the general contractor and its subcontractors. SCS Construction made infection prevention a priority and we noticed during all three projects. Your staff was always accommodating to the requests and needs of the IUH clinic staff during construction and went out of their way to keep the caregivers happy.  This was reflected during our routine progress meetings and the feedback from the staff.  When an issue would arise, I knew SCS Construction would address it in a timely manner. I would recommend SCS Construction to other owners that are looking for an ethical and reliable general contractor for their project needs.  Best of luck to you and your team, and I look forward to working with SCS Construction again on future projects."
"I have been working with SCS for a couple years now and have completed several office renovation projects with them as the General Contractor.  They have displayed exceptional planning and execution of each project with detailed reports and tracking to ensure the project success.  Their project teams are very experienced and take personal ownership of the projects to see them through to the end.  I would recommend them for any interior renovation project work."
I am writing this reference at the request of SCS Construction, whom I have worked alongside closely for several months. SCS completed a build-out in my building, and I was extremely pleased with their kindness and patience with the other tenants of the building, their effective and consistent communication, and their clean and organized approach to the jobsite.
I have and will continue to recommend SCS Construction, specifically Taylor Kennel and Rick Kersey, for any construction project, as I have yet to find a more diligent and caring contractor to both the client and ownership. They have proven to be flexible, attentive, and diligent in their work on a daily basis. Given the current market and supply chain, it was refreshing to have a project come in on budget and earlier than expected/promised. Please contact me directly if you have any questions or would like details about this excellent contractor
"I am pleased to write this letter of recommendation for SCS Construction Services, Inc. They completed the build-out of Real America's new corporate office space in September 2013. They completed our project on time and on budget. They have stood behind their work and resolved any outstanding issues quickly and efficiently. They have gone the extra mile to make us a happy customer. Our project Superintendent, Mike Burchfield was one of the best I have ever worked with. Mike made the extra effort to accommodate our employees during construction and while completing punch items after we occupied our space. SCS's work on our build-out led us to hire them for two additional tenant space remodels in our office building. Again they performed on time and on budget. I would not hesitate to work with SCS Construction Services, Inc. again."
Browse Our Portfolio
Interested in seeing some examples of our work?  Take a look at our gallery of completed and under construction projects.  
"I am pleased to write this letter in recommendation of SCS Construction. I have been involved with SCS in my previous role as a building principal and in my current position as director of operations. Our relationship has strengthened and grown over the course of the last year and a half. I was introduced to SCS during a building renovation project beginning in the winter of 2019. The project included significant restroom renovations and the conversion of a large performing arts stage into a weight room. As SCS was moving along with the original project Beech Grove suffered a significant weather event. This tornado impacted our High School both structurally and massive water damage. Jim Vancuren of SCS was on site shortly after the event on a Sunday evening. He and his team worked seamlessly with Moore Restoration to address immediate needs. SCS 's Jim Vancuren and Ronnie Romans remained on site for the next year completing all work with the utmost level of workmanship and the highest level of integrity. I would without hesitation recommend SCS for any project for which you might be considering them. If you would like to further discuss my experience with SCS please feel free to contact me"
"In my role as financial consultant of MSD of Decatur Township, Marion County, Indiana, I have interacted with the principals of SCS Construction Services, Inc. in two School building projects culminating in a $50,000,000 bond issue in 2003 and a current project with a bond issue budget for $85,000,000 and a projected sale date of December, 2006. My experience with these gentlemen has been positive. Fulfilling their responsibilities to their employer, the school corporation, they have been honest and straightforward at all times. They have provided, with regard to construction, budgets, construction bids, construction activity, and construction deadlines. Their communication with me has been effective in allowing me to assist the school corporation in monitoring and staying within the construction budget. For reasons stated above, it is in my opinion that SCS Corporation is qualified and capable of managing a school construction project up to $100,000,000"
"This is a letter of reference for SCS Construction Service Inc., Greenwood, Indiana, regarding a project very near completion in Walton, Indiana. Our successful project involved SCS Construction Service Inc. acting as the general contractor for a 2,000 square foot banking office. This project, as most, presented some problems but SCS Construction Service Inc. and its team provided timely and professional alternatives and options for resolution. The banking office project was new construction on property that required demolition, utility and gas line rerouting, grade adjustment, and zoning variances to complete. The new building construction has been timely and efficient, despite a difficult winter. SCS Construction Inc. provided assistance with the entire project beginning with architectural design, electrical, heating, plumbing, and installation of equipment to complete a functional and efficient office, while dealing with a committee approach to design and build by bank personnel. Our experience with SCS Construction Service Inc. allows us to recommend their expertise and services for those looking for a superior, timely, and on budget project."
"It is with great pleasure that I recommend to you Scott Kennell and his construction management firm. We have been very pleased with their performance in overseeing our building projects. They have more than met our expectations in regards to quality of work, timeliness in completion of work and staying within the established budget. I recommend Scott and his firm to you without any reservations and with confidence that they will continue to serve with the same caliber of excellence they have shown us."
"In 2007, I purchased land and had a new building constructed so I could move my CPA practice into in a larger and more attractive office. I also ensured the building was large enough to rent to a few other tenants. My experience working with a different builder during this process was difficult. As a result, I selected SCS Construction Services, Inc. ("SCS") to complete the lease build out for a new tenant late in 2008. My experience with SCS was very positive. Kent was the manager assigned to my job. l found him and SCS to be very reliable and I found the work to be of very high quality and the project was completed very timely. They were very good about listening to the concerns and needs of both me and my tenant as there were very few things to update at the end of the project. I found that I did not have to spend a good deal of time overseeing this project as l was able to trust SCS to get the job done right. Through this date, whenever I speak with my tenant, they indicate how happy they are with the office space. In addition, my firm started providing accounting and tax services for SCS during this past year. In my experience with dealing with the owners of SCS, I have found that they do business with the highest degree of ethics and seem to have good technical and management skills. l am very fortunate to have the chance to have the type of business relationship I have with SCS. They are a very dedicated team. As I pursue other building projects, I am glad to know that I can go to SCS to complete those projects and that I can have the comfort that they will be done timely and at high quality standards. I would highly recommend SCS Construction on any construction projects that fit their business model. If there is any other information I can provide or other questions you have regarding SCS, feel free to call me."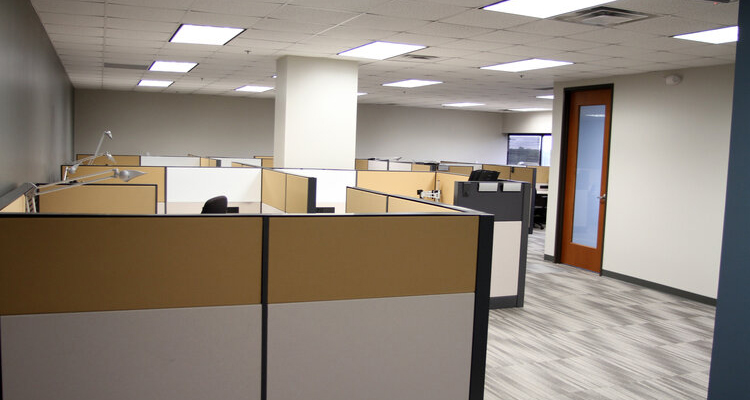 Submit a Testimonial
If you would like to submit a testimonial, please fill out our form below.