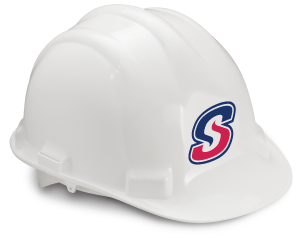 481 days 12 hours without incident.
Safety is everyone's priority. SCS wants our employees leaving work the same way they entered.
SCS trains and certifies our staff with the appropriate credentials. Our Superintendents and Project Managers are all OSHA 30 hour certified. Our field staff are all OSHA 10 hour certified. One of the biggest indicators to project success is the implementation and reliability of comprehensive safety planning from day one.
Through research, analyses and daily practice, SCS's safety initiatives protect people and projects, positively impacting client return on investment, while mitigating risk; leaving everyone to enjoy the process and the progress. Working closely with regulatory and industry agencies that support and promote safety, SCS incorporates industry best practices. We are a member of the Coalition for Construction Safety (CCS). Additionally, we maintain and administer both a comprehensive safety program throughout the year and project site-specific programs.
Overall, our dedication to safety means our firm is more efficient at reducing risks, being profitable, and completing contracts on time.